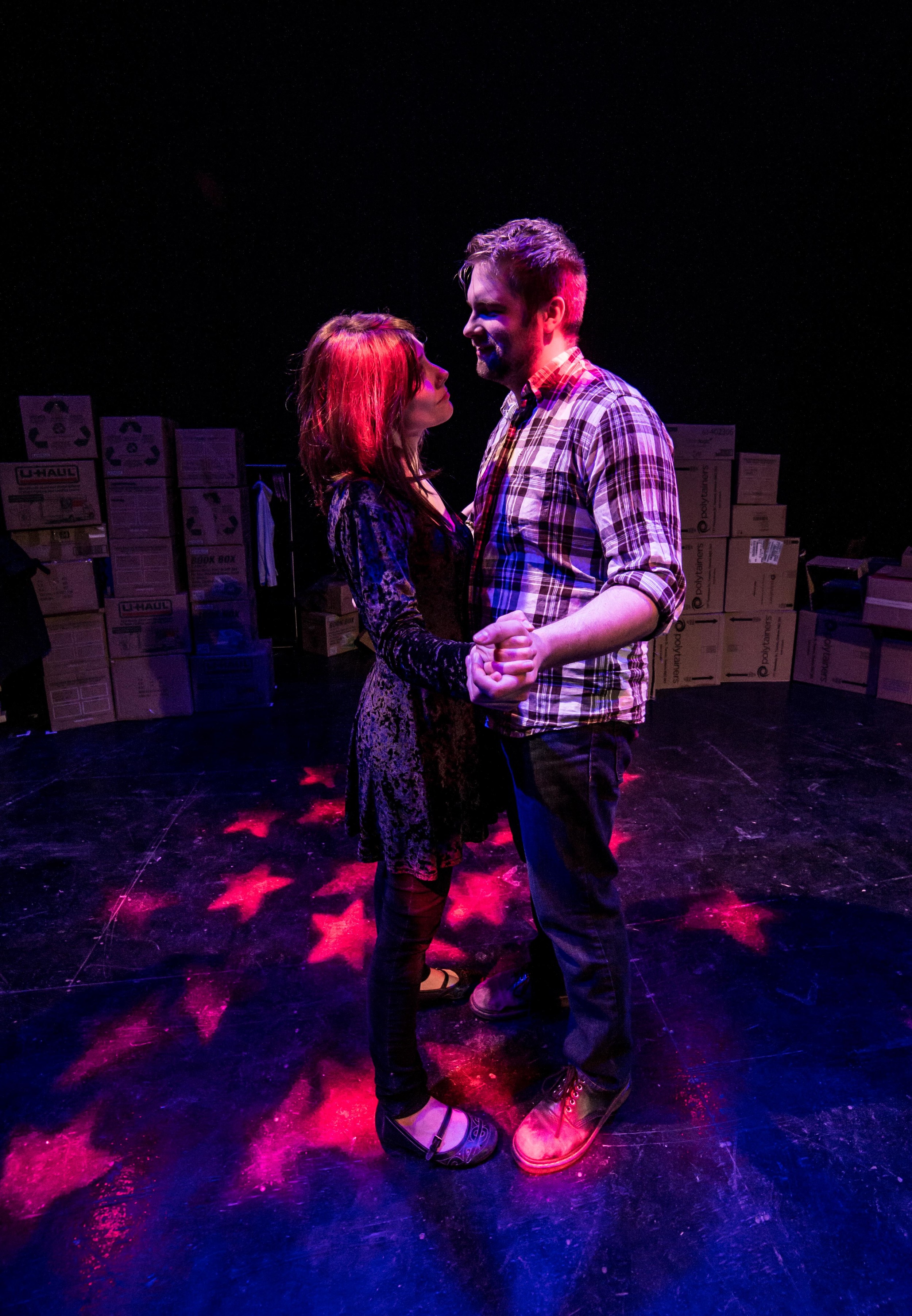 SUMMARY
Ben and Airlea have nothing in common but a common attraction. With no interest in a long term commitment, they embark on a succession of first dates and last loves. A moving romantic comedy about a one night stand that becomes a lifetime.
TRAILER
WRITTEN & DIRECTED BY Scott Sharplin
AIRLEA Jenna Lahey
BEN Wesley J. Colford
STAGE MANAGER Mary-Jean Doyle
LIGHTING DESIGN Ken Heaton
SOUND DESIGN Scott Sharplin
COSTUME DESIGN Mary-Jean Doyle
ADDITIONAL SOUND DESIGN Graeme MacKinnon
WIG WRANGLER Aaron Lahey
STAGE CREW Jill Taylor Rachael Rossiter
PRODUCER Wesley J. Colford
SPECIAL THANKS:
Chris Walzak, Nick Porteous, The Cape Breton Fudge Company, Ken Chisholm, Sheila Christie, Chris Corbett, Mark Delaney, Gena DiFlavio, Baillie Ferguson, Jason Golinsky, John Hudson, Nicole MacDougall, Bonnie MacLeod, Leah Noble, Julie Sutherland, Amber Tapley, Jenn Tubrett, Gayle Bird, Thomas Marquis, Todd Pettigrew, Steffi MacDonald, and Glynis "The Owl Whisperer", The families and loved ones of our amazing cast and crew!