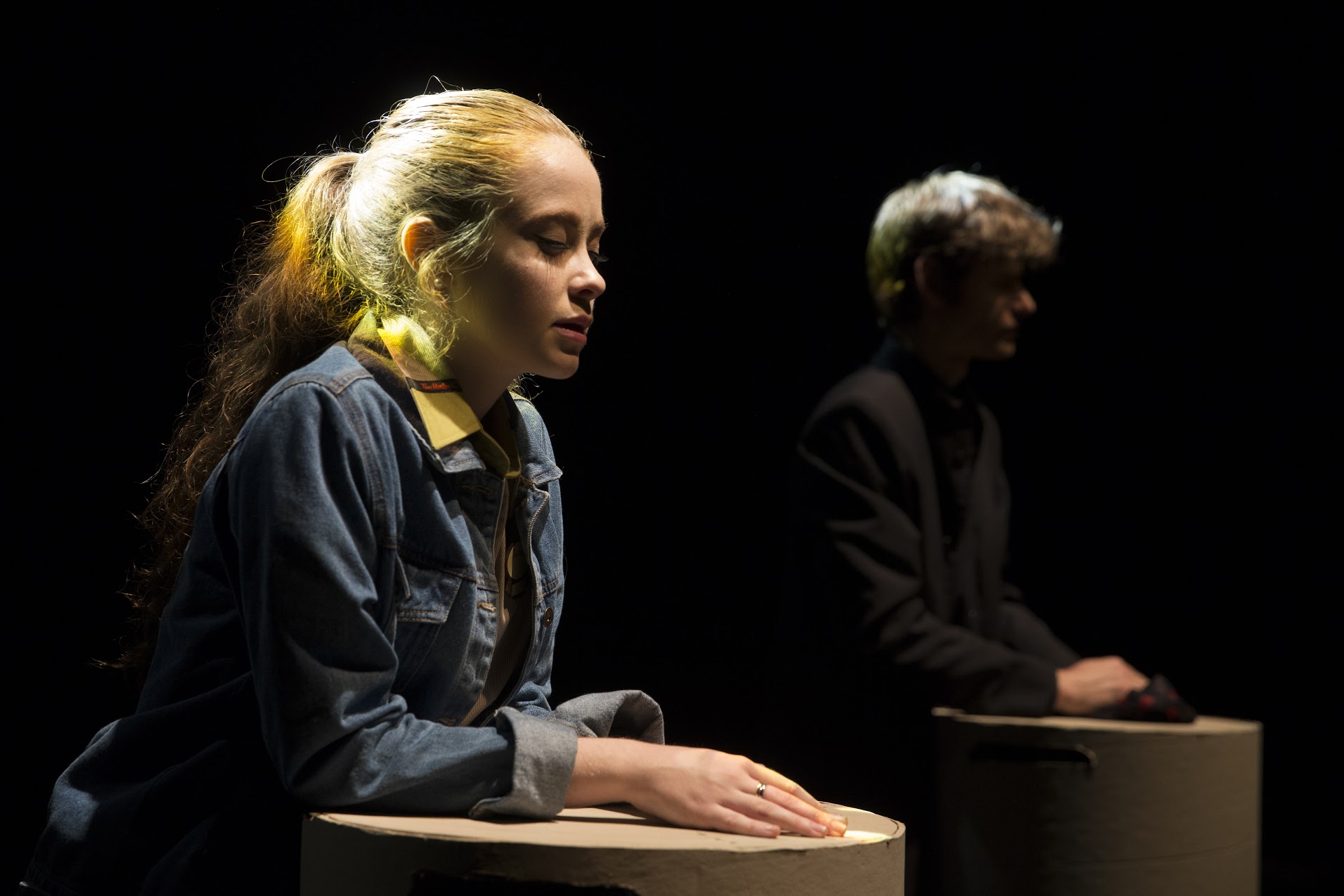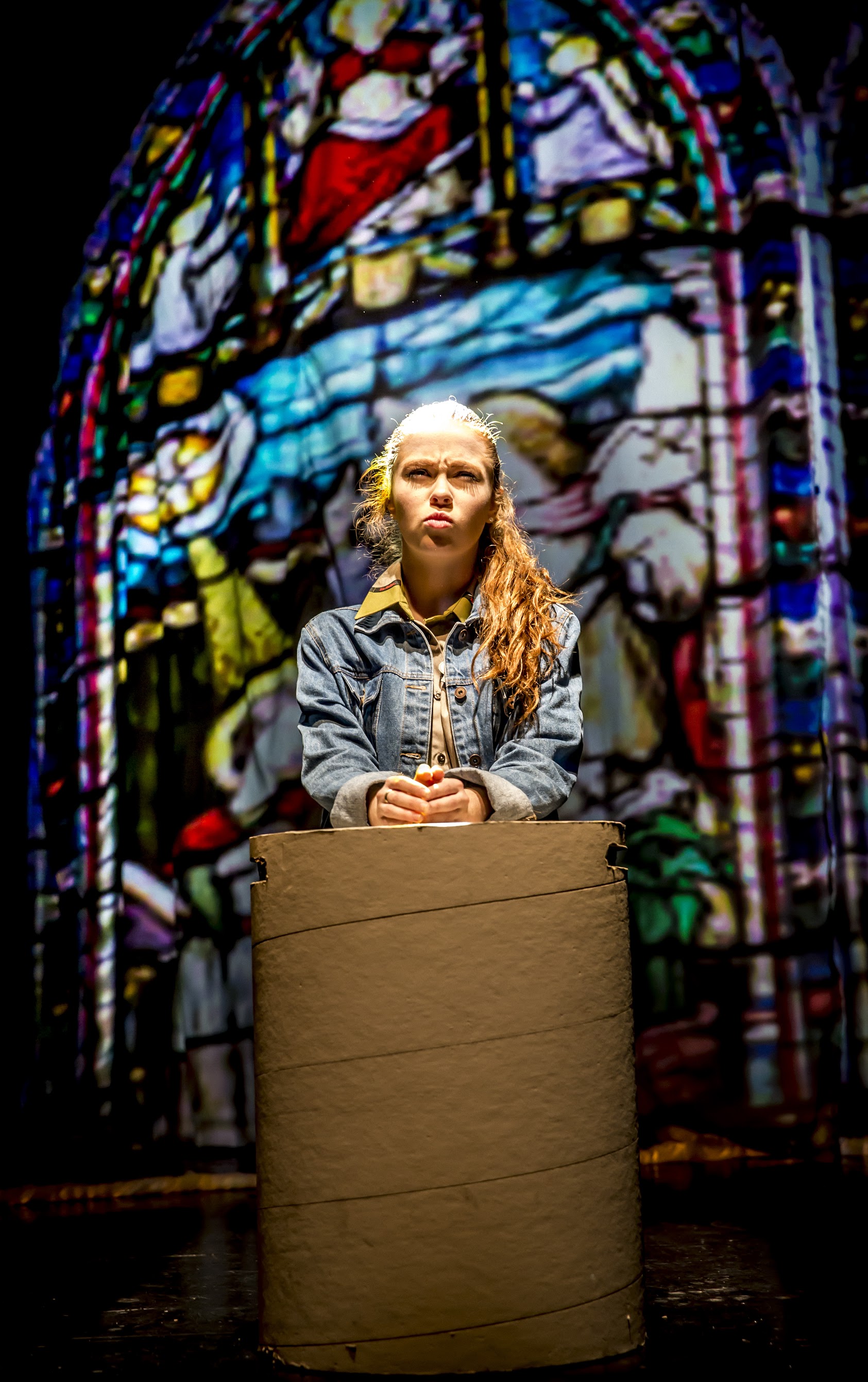 SUMMARY
When an image of Jesus appears on the side of a Cape Breton Tim Hortons (right across from the Lick-a-Chick!), life is forever changed. Familiar characters are challenged to ask difficult questions about faith, life and love with sometimes moving, sometimes hilarious results. But could this modern miracle be real?

Based on True Events
HIGHLAND ARTS THEATRE PRESENTS HALO
WRITTEN BY Josh MacDonald
DIRECTED BY Todd Hiscock
ASSISTANT DIRECTED BY Hilary Scott
MUSIC DIRECTION BY Ken Chisholm
CAST:
MALE SWING Tony Hajjar
FEMALE SWING Sarah Blanchard
CASEY QUINN Lesley MacLean
DONALD McMULLEN Carl Stapleton
JANSEN BLOCK Phonse Walsh
FATHER JJ Tayves Fiddis
LIZZIE McMULLEN Carolyn Dunn
PRODUCTION TEAM:
Stage ManagerVictoria Therault
Assistant Stage Manager Bob Lewandowki
Light Designer Ken Heaton Costume
DesignerDiana MacKinnon-Furlong
Set DesignerSavannah Anderson
Props Josie Sobol & the Company
Set Painter Ariadne Dunn
Lighting Technician Tristan Bartlett
Promotional Design by Hilary Scott
Produced byWesley J. Colford
Executive Producer Kevin Colford
DIRECTOR'S NOTES:
I want to congratulate Kevin and Wesley Colford on the 2nd summer season of theatre at HAT. Their indefatigable efforts have resulted in a revitalized downtown theatre scene. We are so lucky to have this facility – one that we have been longing to see for many years.
I want to thank you, our audience, for attending Halo and the other summer plays. Obviously, without an audience there would be no theatre. Your support is crucial toward making HAT a success.
I want to acknowledge the dedication and hard work done by the cast and crew of our production of Halo. It has been a great pleasure working with everyone involved.
I hope you enjoy the play
NOTE : The story and characters in Halo are fictional. Although the names of certain businesses have been used, what happens within them is purely a product of the writer's imagination.
Halo is produced in arrangement with Kensington Literary Representation, 34 St. Andrew St, Toronto, ON, M5T 1K6.
Halo was first produced by Two Planks and a Passion Theatre, Nova Scotia, in October, 2000.
SPECIAL THANKS:
Robert Lewandowski, Seward MacLean, Tayves Fiddis, Ken Heaton, Kevin Colford, Dr. W.A. Whyte, Tim Horton's, Flavor by the Water, Nicholas Porteous, Chris Walzak, Peggy MacAdam & the Cape Breton Curiosity Shop, All family and friends for their love and support.