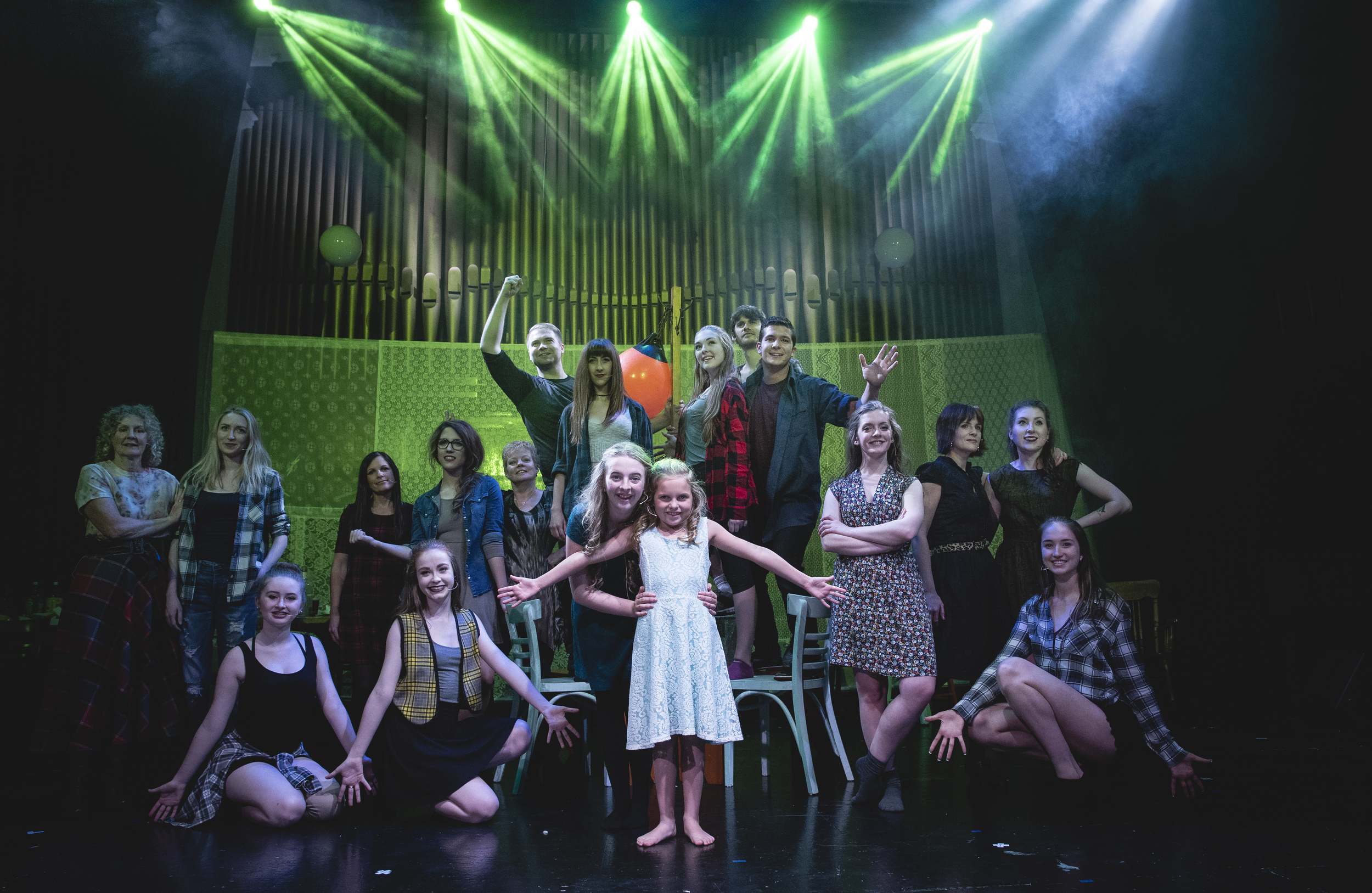 SUMMARY
Come on down to the kitchen for a double dose of Maritime music and merriment! This musical collage celebrates the unique history of Canadas East Coast, contrasted with new voices sharing tales of the contemporary East Coast lifestyle. Family and generations blur as the night wanes on and the rum runs dry An ensemble-driven masterpiece of storytelling and song.
HIGHLAND ARTS THEATRE PRESENTS
KITCHEN PARTY
Created by Wesley J. Colford in collaboration with the Ensemble
DIRECTED BY Wesley J. Colford
MUSIC DIRECTION BY Christopher Mounteer
CHOREOGRAPHY BY Courtney Fiddis & Cynthia Vokey
ASSISTANT DIRECTED BY Courtney Fiddis
CAST/CREW:
ANDREA MacDOUGALL Morgan Reid ALICE MacDOUGALLSarah Walker. ALYSSA MacDOUGALL Victoria McDougall DIANE ANDERSON Lesa Fennell-McDougall IRIS ANDERSON Josie Sobol MARY-ANNE MORRISON Katherine Woodford DONNIE MORRISON Bradley Murphy MYRTLE MAE MORRISON Diana MacKinnon-Furlong AUDREY MacLEOD Courtney Fiddis SEAN O'NEIL Brandon Carabin MOLLY JANE O'NEIL Brandee Collins BONNIE O'NEIL Maureen MacAdam JOHN NICHOLAS GILLIS Ken Chisholm SKY ERIKSON Lesley MacLean STACY ERIKSON Hannah MACINTOSH ALAN MacLEOD Wesley J. Colford CHET COCHRANE Tayves Fiddis. BRIDGET MURPHY Jessica Larusic. GABI MURPHY Naomi Colford LIZ ROGERS Bethany Reid
Piano Christopher Mounteer
Drums Ronnie Leadbeater
Bass Red Mike MacDonald
Fiddle Bradley Murphy
Guitar Ken ChisholmTayves Fiddis
Stage ManagerMary-Jean Doyle
Light Designer Ken Heaton
Set & Costume Designer Bradley Murphy
Sound Technician Steven Wilton
Sound Assistant Tristan Bartlett
Arrangements by Christopher Mounteer
Set Construction Amanda Sparling
Promotional Design by Hilary Scott
Produced by Wesley J. Colford
Executive Producer Kevin Colford
ORIGINAL SONG CREDITS:
When the Faerie Lights Dance on the Mira Music & Lyrics by Ken Chisholm, arrg. By Chris Mounteer
Faith, Hope, Love Music & Lyrics by Ken Chisholm
Candles Music by Christopher Mounteer, Lyrics by Wesley J. Colford

SPECIAL THANKS:
Todd Hiscock & the Boardmore Playhouse, Chris Walzak, Josie Sobol, Flavor by the Water, Cassidy Leslie, Nicholas Porteous, Pam Leader & the Savoy Theatre, Allister MacGillivray, Melanie Doane, Sarah Blanchard, All family and friends for their love and support.