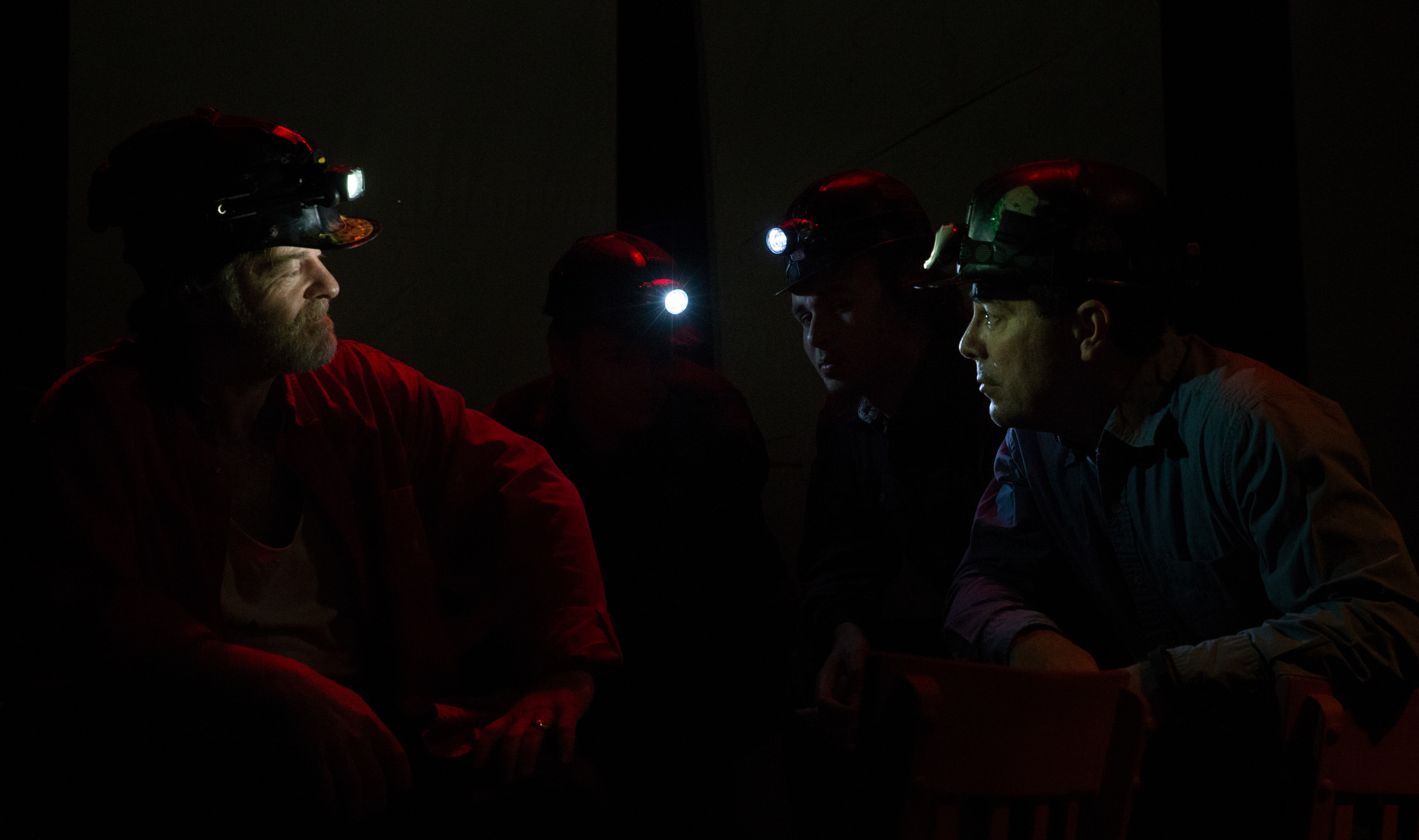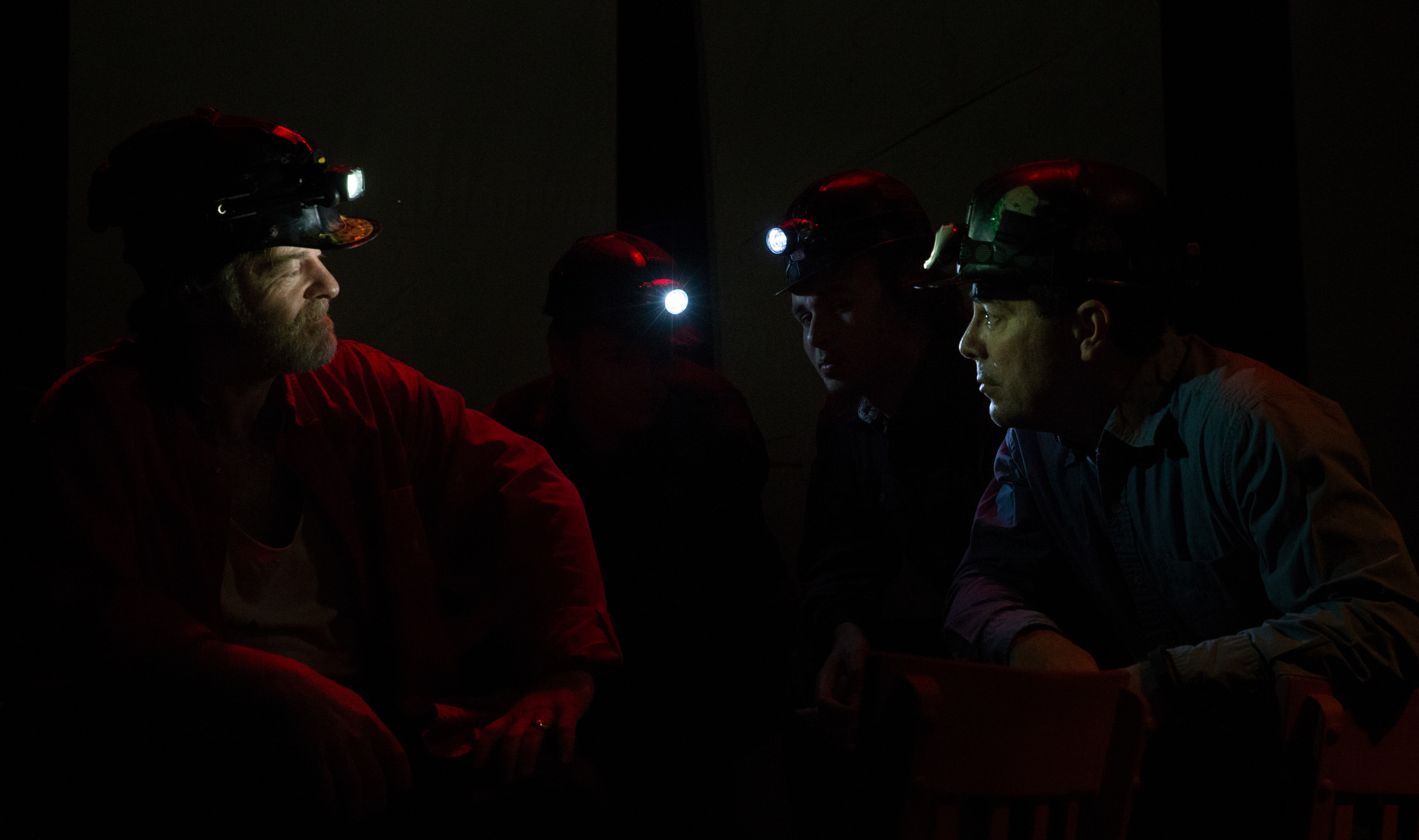 SUMMARY

Haunted by the stories and songs of their Scottish ancestry, two brothers seek to understand and reconcile their past. Through live music, evocative movement and riveting acting, this piece uses eight actors to take us from a seedy rooming house in Toronto, to Cape Breton's stormy shores, to the deep mines of Elliot Lake. A Casting Mill Theatre Production.
DIRECTOR'S NOTES:
I believe Cape Breton is on the verge of a theatrical renaissance. Once again, live theatre is being produced all around the island: Cheticamp, Inverness, Baddeck, St. Ann's, Glace Bay, Sydney, Port Morien, Marion Bridge, each community offering its own style and quality of productions. With the opening of the Highland Arts Theatre (HAT) this past year, Sydney has experienced a surge in the number of theatre productions across various genres, some of which were excellent examples of quality, others less so. We are very fortunate to have a first class facility like the HAT in our downtown core. With this state of the art facility and the investment and commitment to the cultural industries sector it represents, comes the expectation that the theatre produced here will also reflect a dedication to quality and excellence. The responsibility for achieving that goal falls to all of us; the artists, who act, direct, stage-manage, and produce plays, and to the spectators, who pay good money to be entertained. Of all of the Arts, theatre is the most collaborative. In fact, without collaboration, theatre cannot exist. We, the artists, need to rely on each other for advice and guidance. We must recognise our mistakes and do our best to correct them. We also need to listen to you, our audience, and heed any constructive criticism that comes our way. Please don't be shy to let us know what works and what doesn't. We need your feedback to help us produce the quality of theatre that is the industry standard nationally and internationally. We have an abundance of trained and untrained talent, but we must be careful how we use this resource. We will depend on the guidance of many stakeholders to help us make good use of the riches available to us. It is crucial that the quality of our local theatre productions matches the excellence of the stories we are trying to tell. This production of No Great Mischief is our attempt to activate David S. Young's script. It is also our homage to Alistair MacLeod's genius as a story teller. If we fall short of our goal or if we reach it, we value your opinion. Pursuing excellence is no longer enough, we must achieve it. We should all settle for nothing less.
SPECIAL THANKS:
Thank you to Wesley Colford and the Highland Arts Theatre, Ida Steeves, Diana MacKinnon-Furlong, Derek Chao Zhang, Sandy Anthony, Jennifer MacNeil, Rod Nichols, and Chris Walzak.
highland arts theatre presents NO GREAT MISCHIEF
ADAPTED BY David S. Young FROM THE NOVEL BY Alistair MacLeod
DIRECTED BY Todd Hiscock
ALEXANDER MacDONALD Tony Hajjar
CALUM MacDONALD Sam White
GRANDMA/FRENCH MINER Josie Sobol
GRANDFATHER/FERN PICARD Bruce Cathcart
GRANDPA/MUSICIAN Ken Chisholm
COUSIN ALEXANDER/FIDDLER Matt Earhart
BROTHER #1/MUSICIAN Cyrus Orkish
BROTHER #2/HAMISH Phonse Walsh
STAGE MANAGEMENT Ida Marie Steeves
ASSISTANT STAGE MANAGER Robert Lewandowski
GAELIC SINGING/COACH Frank MacKenzie
FRENCH LANGUAGE COACH Robert Lewandowski
ETCHINGS David Blackwood**
MARIONETTE DESIGN/BUILDING Lindsay Thompson
LIGHTING DESIGN Eric Read
COSTUME DESIGN Diana MacKinnonFurlong
PROJECTION OPERATOR Fergus MacKenzieHiscock **
The director would like to especially thank David and Anita Blackwood for allowing us to use Mr. Blackwood's incredible etchings for this production. Also, a special thank you to Emma Butler of Emma Butler Gallery, St. John's Newfoundland for facilitating permission from the Blackwood family. David Blackwood's work can be found at http://www.emmabutler.com/