THE TRUE MEANING OF CAPE BRETON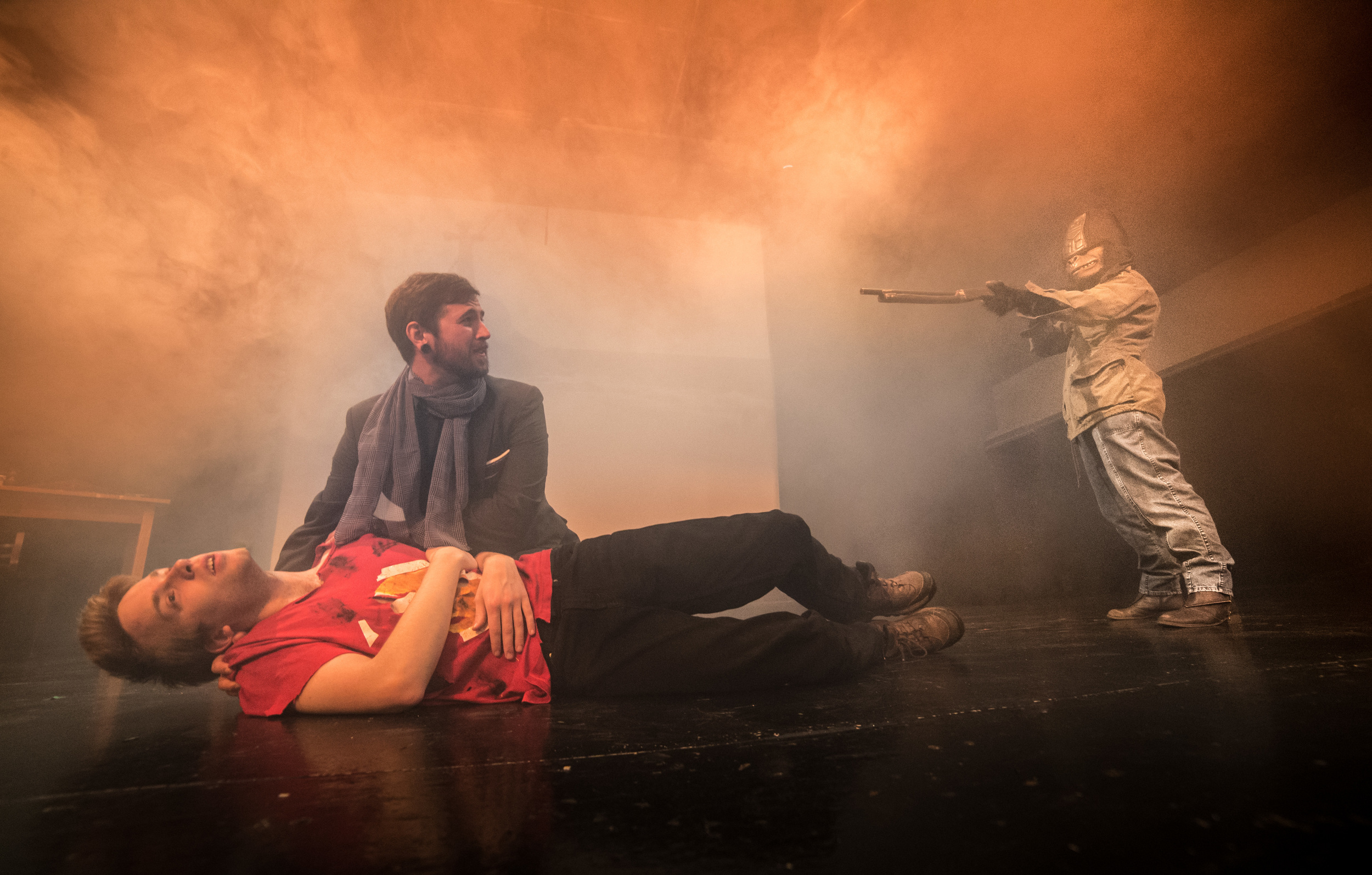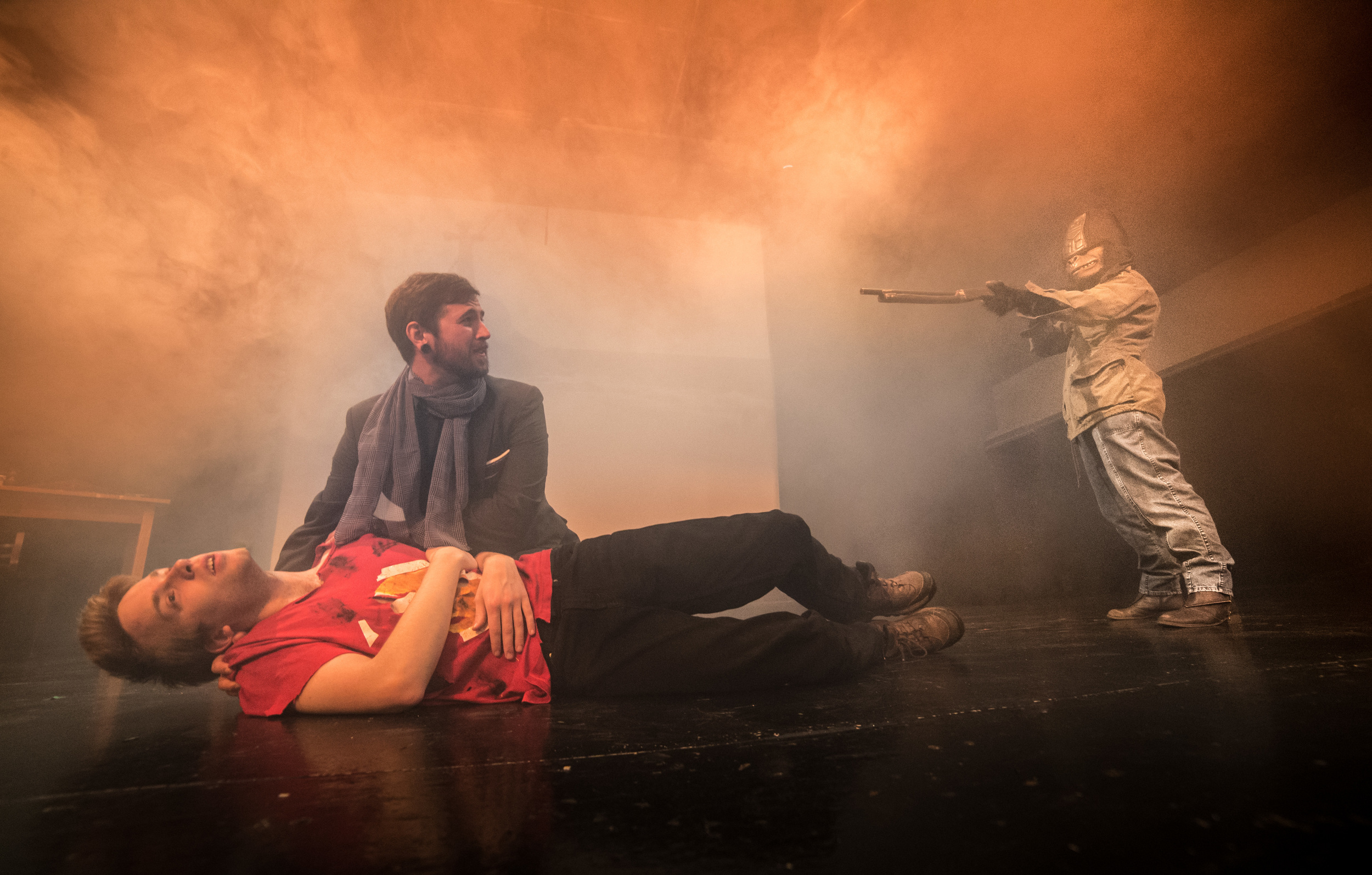 SUMMARY
Frustrated by the overwhelming confusion of what people think of Cape Breton, Ryan, with the help of some friends, ghosts, and AHL superstars, must find out what home really means to him. Will he, like so many others, decide to leave the island he has (sort of) known his whole life, or will he stay once he has discovered the true meaning of Cape Breton?
DIRECTOR'S NOTES:
When we first started conceiving the 2015 Summer Season, I knew it had to be about Cape Breton. The stories, the music, the people. Cape Breton plays by Cape Breton playwrights. It's a common theme, and certainly great for tourists, but more importantly: great for us. There are so many sides of our island and I felt it was important that we represented as much of it as possible with four highly diversified plays. Steel plants, coal mines, poverty, and fiddles are all represented, but I wanted to make sure we showed another side. A side that could laugh at itself and call itself out, a side as irreverent as it was selfreferential. For this, I called James FW Thompson. Equally influenced by Cape Breton's Rise & Follies, Monty Python, and the Charlie Brown Christmas Special, The True Meaning of CB evokes a different Cape Breton, using comedy and satire to turn all those Cape Breton clichés on their head while forcing us to ask why so many of us stay, why so many of us go, and ultimately what makes this small island so resilient. It has been such a privilege to work with so many talented actors, musicians, dancers, and artists over the course of this year, and this production features some of our best. It is a treat to watch them transform between multiple characters – sometimes in the same scene – and to watch their performances grow as the summer unfolds. We hope you enjoy this World Premiere. We hope you laugh. There's a lot to be discouraged by, but there is also so much for which to be thankful. We need to do more than ignore the good stuff we have while celebrating the bad. Let's celebrate both. We deserve both.
SPECIAL THANKS:
Thank you to Diana MacKinnon-Furlong, Jerry Furlong, Erin Thompson, Bhreagh MacNeil, Rory Andrews, Ryan MacPherson and the Cape Breton Tradesmen, The Best of Cape Breton Gift Shop, The Cape Breton Fudge Company.
highland arts theatre presents THE TRUE MEANING OF CAPE BRETON WRITTEN
BY James FW Thompson
DIRECTED BY Wesley J. Colford
ASSISTANT DIRECTED BY Eric Read
FEATURING: Danny MacNeil Duane Nardacchio Jenna Lahey Jonathan Lewis Hilary Scott
STAGE MANAGEMENT Mary-Jean Doyle
ASSISTANT STAGE MANAGER Jill Taylor
SET/LIGHTING DESIGN Eric Read
COSTUME DESIGN Diana MacKinnonFurlong
GAELIC SINGING/COACH Angus MacAllaster
ADDITIONAL SET WORK Duane Nardaccio Sam White
PHOTOGRAPHY BY Chris Walzak
ART DIRECTION Hilary Scott
PRODUCED BY Wesley J. Colford